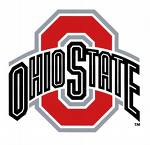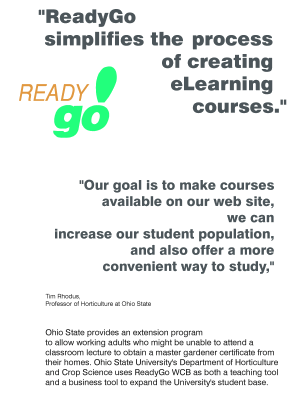 Company:
Ohio State University
Business:
Education
Location:
Columbus, Ohio
The Organization
Ohio State University's Department of Horticulture and Crop Science uses ReadyGo Web Course Builder (WCB) as both a teaching tool and a business tool to expand the University's student base. According to Tim Rhodus, professor and developer of the web-based program, two new classes (Introduction to Horticulture and Master Gardener Training) are being converted from classroom to e-learning sites.
The Challenge
"By making these courses available on our web site, we can increase our student population and also offer a more convenient way to study," says Rhodus. "The extension program, in particular, will allow working adults who might be unable to attend a classroom lecture to obtain a master gardener certificate from their homes."
Prior to obtaining ReadyGo WCB, the department relied on traditional HTML editors to create web learning pages. According to Rhodus, "it was a time-consuming and challenging process to manage navigation links, site maps, and interactive features within a single page of content."
The ReadyGo WCB Solution
"With the old method, any change within the page meant reformatting," Rhodus says. "With ReadyGo, the pages reformat automatically."
Rhodus finds page building a simple process with ReadyGo WCB. He selects from eight different elements, ranging from article pages for in-depth explanations to bullet pages, quizzes and tests and links to relevant sites.
"You simply choose the type of page you want, and enter the content," says Rhodus. "ReadyGo WCB automatically generates the HTML or Java script required for e-learning."